Okay folks, so I know right now is a really, really tough time to try and find a new job. I consider myself lucky to have started a new role a week before the mandatory work from home orders rolled out. I've heard stories of companies rescinding offers, freezing hiring, and massive layoffs that disproportionately impact roles that deal with the public. Even though things can seem bleak there are opportunities out there!
Candor has done an amazing job of putting together a database of companies and their hiring status during this pandemic. This should give you good insight on where to apply to.
---
Another Message About The COVID-19 Virus 🦠
A big trend I've seen is that of Data Scientists trying to leverage publicly available data to better predict the spread of the Coronavirus. While I understand everyone's interest and passion to use flex their problem-solving skills, this really isn't the time. While I admit, I myself have dug around some Kaggle COVID—19 data, but I'm not an epidemiologist, and if you're reading this, chances are you aren't either. There are far too many complexities that make analyzing this virus something for infectious disease professionals and not regular degular analysts.
Instead of trying to data science our way through this, you can help other people is wash your hands, stay home, and if you do go out, wear some type of barrier to protect yourself and others.
I, like many others, get the inkling that the best use of tech skills are in helping logistics and transportation companies adjust to changing needs and increased demand the pandemic has caused.
---
Data Science Roadmap 🗺
Free Online Learning Resources
There are many free or reduced cost online learning platforms to help you upskill for free or at a discount.
Pluralsight - Free for the Month of April
Udacity - Up to 35% Impact Discount
Udemy - Select Courses Available for Free
Data Science Career Coaching 💰
These are uncertain times and I found one-on-one help or mentorship to be the most beneficial part of transitioning careers. I have some free time this upcoming week and want to offer the opportunity to connect and help navigate the best path for you to break into Data Science.
If you're finding it difficult to kick off your career schedule time with me and we can talk about getting you to where you want to be.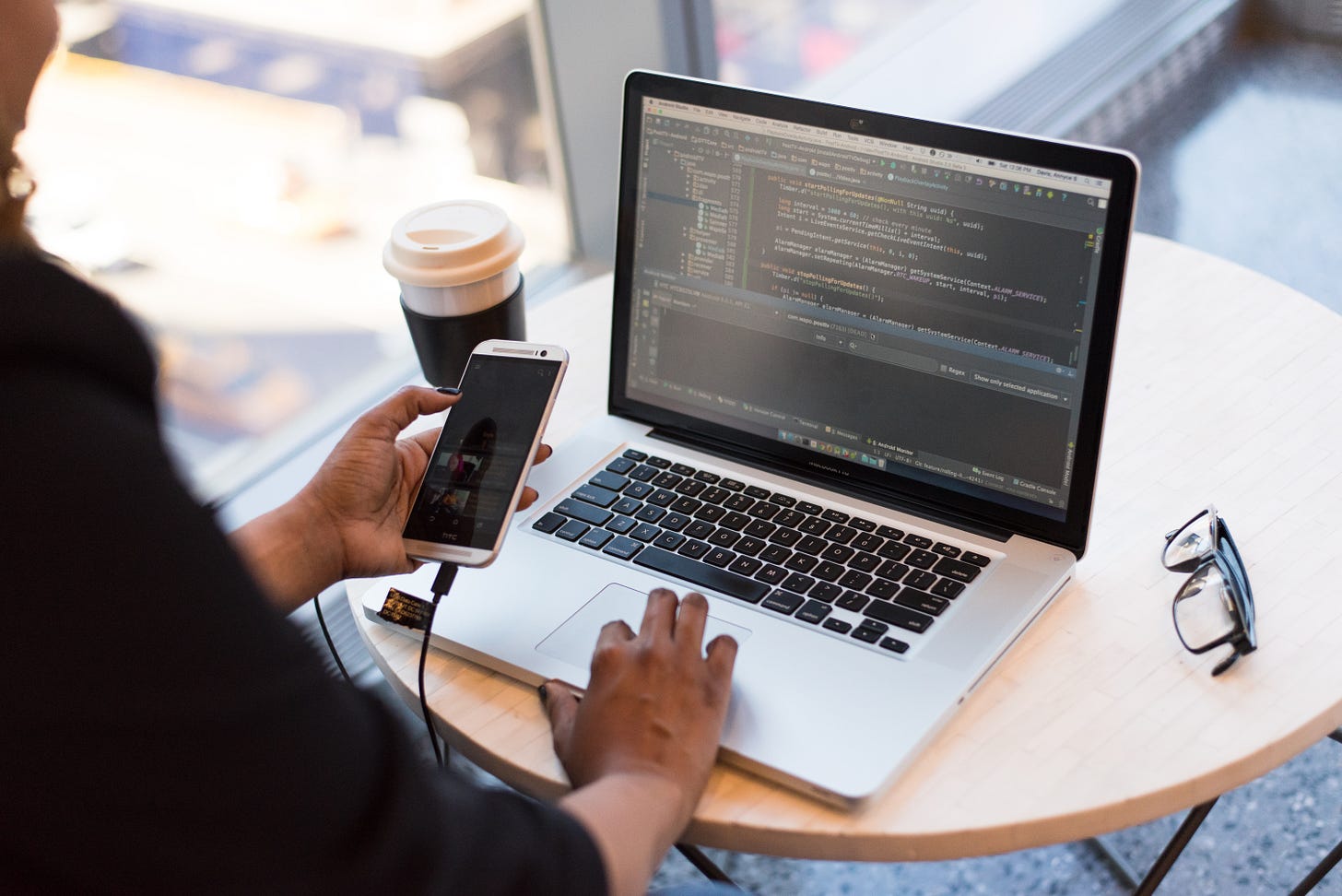 My Favorite Things 🌟
Podcasts
I love this episode of Data Skeptic, a podcast I've been listening to for a few years. This time they dive into Shapley Values which can help us better understand a feature's contribution to a prediction.
Books
Interpretable Machine Learning (FREE)
Recently I've been doing a lot of reading and this is by far one of the best books on creating machine learning models that are interpretable. Increasing explainability in ML systems is more important than ever as ML adoption is growing rapidly in identification and flight boarding, public surveillance, and criminal justice.
In my day-to-day I deal with predicting risk for a Consumer Reporting Agency (this just means we have to follow rules outlined by the Federal Credit Reporting Act (FCRA) to explain why a consumer was denied a job, loan, etc even when the decision is made by an automated system. Since there are huge implications we but a lot of value on choosing more explainable machine learning algorithms, the same topic of a book I'm working on.
The future of Machine Learning is tiny! This book I just picked up covers how to optimize machine learning for the platforms it's most useful in, IoT sensors and embedded devices. Learn how to use Python and Tensorflow on ultra-low-power microcontrollers in this book.
Video
I love Jordan Herrod's video on if users should be paid by companies who use our data. This has me thinking about what would be a fair monthly payment for my personal information. Mull it over yourself.
📚 Data Science Book Giveaway 📚
I have a massive trove of gently used Data Science books I'm willing to part with. I'm running a contest on Twitter so connect with me there for a chance to win.
Events 🚀
Join my virtual book club! We'll start off with Chapter 1 & 2 of Confident Data Skills by my pal Kirill Eremenko.
I figured one of the ways to keep in contact with folks would be to start a book club! We plan on meeting monthly and I think this would be a good way to build some community while practicing good social distancing.
Jobs 💼
I know so many people have lost jobs or been furloughed due to COVID-19 including many close friends of mine. There are lots of resources out there, but I'll be posting Data Science specific roles in this thread. If you come across a role feel free to share it in this thread as well.